What to expect from your all-natural Turkey
Free range Turkey Farm for WI & IL
Old Glory Farm supplies Wisconsin and Illinois families with free-range turkeys for Holidays and year-round events.
Wondering where to buy your turkey this year? Think Old Glory
We make things easier for you around the holidays by operating our sales online, so all you have to do is stop by to pick up your fresh turkey before the big day. Our turkeys are cleaned and prepped for eating all by FDA regulation standards. We use air-tight, vacuum-sealed packaging to ensure your turkey is fresh when you dress it.
Expect better flavor
If you've never had fresh turkey, then prepare to be amazed by the flavor. Unlike store-bought, thawed turkeys from mass-production facilities, our turkeys are raised on an all-natural diet and prepped only days before you're ready to make the meal.
That means the meat is juicy and moist, but sturdy enough to lock in all the flavors from its diet. We highly recommend picking up your turkey a day or two before the Holiday or meal so you only need to refrigerate it. Freezing our turkeys means you still get flavor, but like steak, the best turkey is never frozen.
Expect more smiles
Better flavor means happier guests, and a happy guest wants more—when you order your farm-raised turkey, order a pound or two bigger than you normally would. The last thing you want to do is run out of the main event.
Post-holiday sandwiches are a must. Leftovers make for great meals and snacks for days after the Holiday so make sure you order plenty for the whole gang and then some.
More questions? We have the answers!
What is a free range turkey?
Free range turkeys eat natural diets of scavenged food on the land, farm, or yard they are grown. Eating local, natural plant-life gives free range turkey a distinct flavor that cannot be replicated by mass-production turkey facilities. Taste the difference for yourself—try an Old Glory this holiday!
What is the difference between free range and organic turkey?
Organic farms use purely organic feed—that means no GM, no antibiotics and no hormones.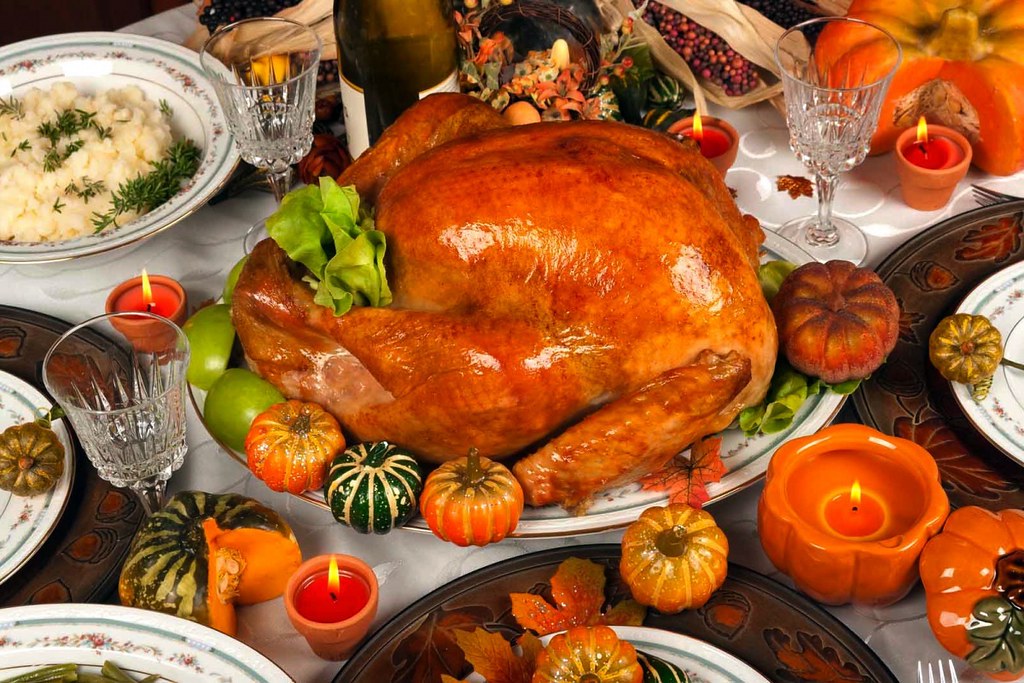 If it's not found in nature, it's not fed to organic turkeys. Non-organic free-range turkeys are fed natural feed and can be administered antibiotics to ensure safe consumption.
What is the best tasting turkey to buy?
Free range of course! Mass-production facilities feed standard (often chemically altered) feed to grow turkeys to unnatural sizes—and it tastes like it! Frozen turkeys at the holidays always have that same, dry flavor. Seasoning helps, but like steak, it all depends on the meat. Give your family the great tasting turkey they deserve this holiday: an Old Glory Farm all-natural turkey.
Should I buy fresh or frozen turkey?
Would you feed your family frozen veggies for the holidays? Is a frozen steak the best steak? What about frozen orange juice concentrate?
If you answered "no" to any of these, then you should buy a fresh turkey.
How much does a free range turkey cost?
That depends on the farm. Old Glory charges $4.99 a pound for free-range fresh turkeys—but that's because we're family owned, local, and provide a great tasting turkey every time.
When should I buy a fresh turkey for Thanksgiving?
We recommend no earlier than 5 days before. You can store your fresh turkey in the fridge for five days MAX, but after then you risk rotten meat or exposure to harmful bacteria. Ideally, you should pick up your fresh turkey the night or two before the Thanksgiving to ensure all the flavors are fresh and you have a great tasting turkey for the holiday.